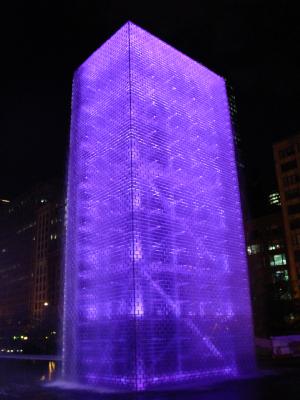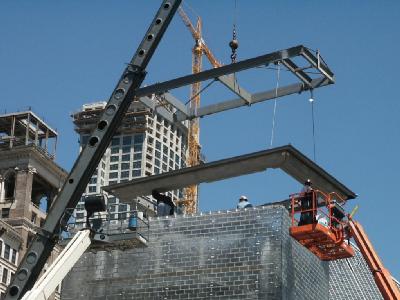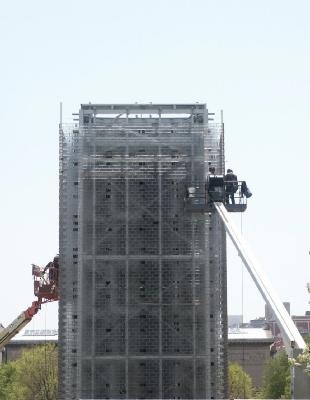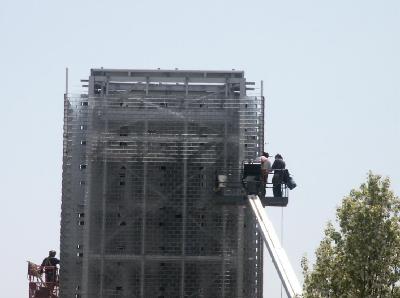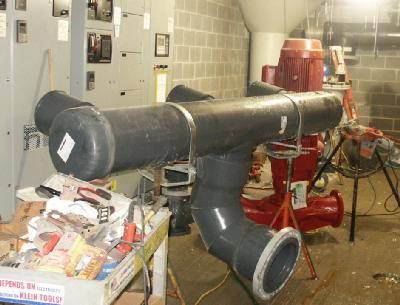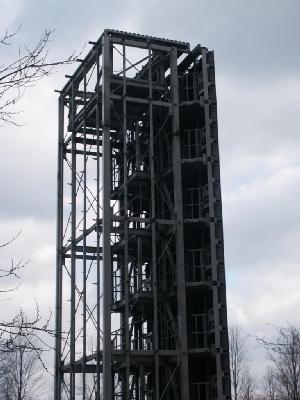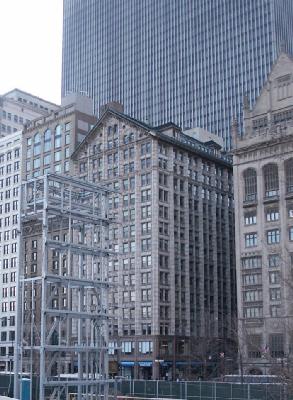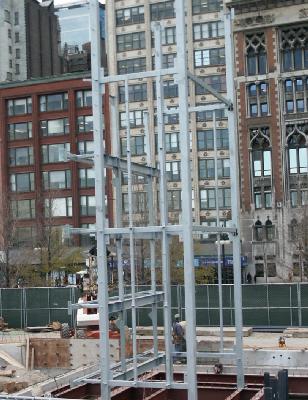 {"autoplay":"true","autoplay_speed":"3000","speed":"300","arrows":"true","dots":"true","rtl":"false"}
Designed by Jaume Plensa, the Crown Fountain uses numerous design elements including water, light, and glass to create a unique meeting point and reflection space.  The surface area of the fountain floor is covered with matte, black granite to create a vast, dark and empty surface.  Covering the ground surface is a "water skin," measuring 1/8th of an inch deep and is spread out across the whole of the pool measuring 232-feet long by 48-feet wide.  The pool invites visitors to step on its surface and look at the images of the sky and city reflected back.
The two 50-foot towers project video images from a broad social spectrum of Chicago citizens, a reference to the traditional use of gargoyles in fountains, where faces of mythological beings were sculptured with open mouths to allow water, a symbol of life, to flow out. The collection of faces provides tribute to Chicagoans and was taken from a cross-section of 1,000 residents representing Chicago's demographics in terms of age, gender and ethnic origin. Krueck and Sexton Architects constructed the fountains out of 22,000 10-pound blocks.
The fountain's water features operate during the year between mid-spring and mid-fall, while the images remain on view year-round.
Jaume Plensa born 1955 in Barcelona, Spain. Plensa is an award wining Spanish artist and sculptor with a significant amount of work set in the context of public sculpture. His work has been installed in a variety of countries including Spain, France, Japan, the United Kingdom, Korea, Germany, Canada, and the United States.
Monroe and Michigan
Ward 42: Loop