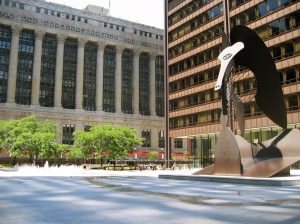 The Public Building Commission of Chicago (PBC) plans, designs and constructs municipal buildings – schools, libraries, field houses, fire stations and more.
The PBC was created by Illinois state legislation in 1956. The PBC's first major project was the construction of the Richard J. Daley Center.
The PBC is committed to the responsible stewardship of public resources. On behalf of clients, the PBC develops buildings that stabilize neighborhoods, helping to make the communities of Chicago and Cook County better and safer places to live.