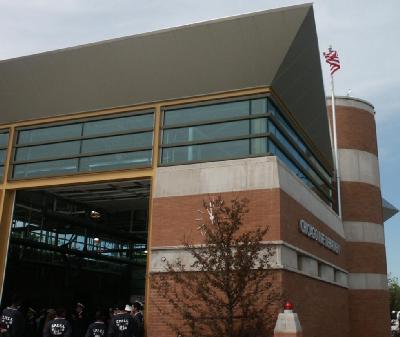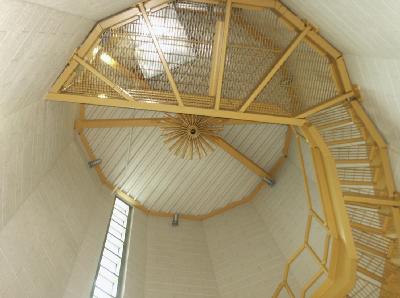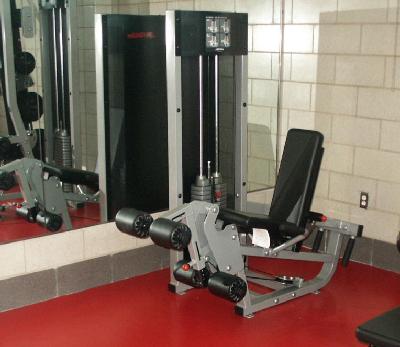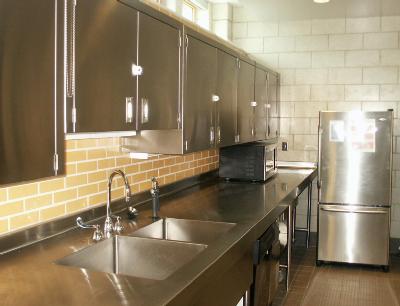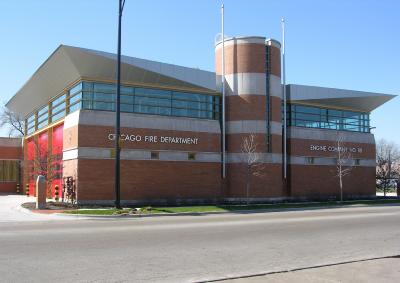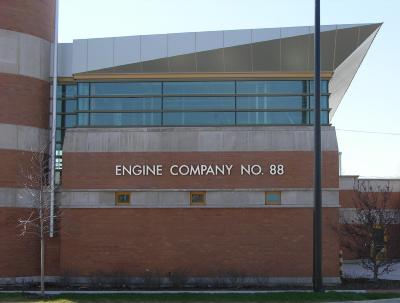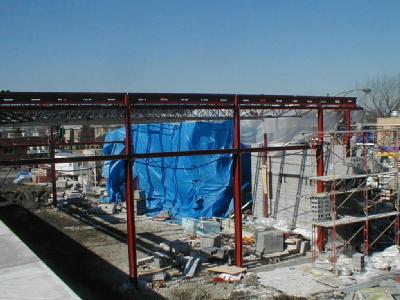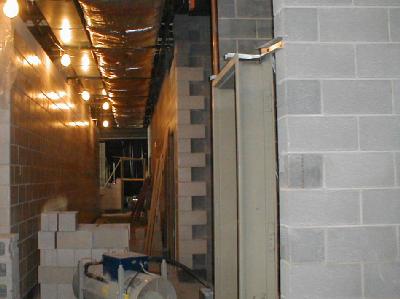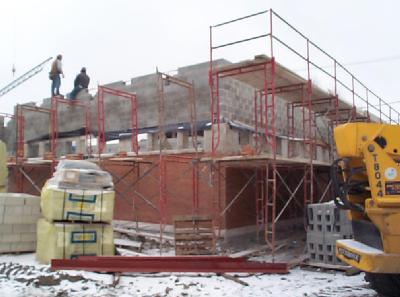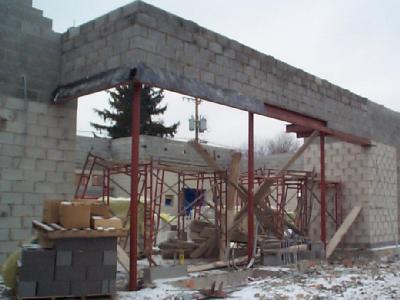 {"autoplay":"true","autoplay_speed":"3000","speed":"300","arrows":"true","dots":"true","rtl":"false"}
"The new Engine Company 88 is the latest in our continuing effort to build modern city facilities to better serve Chicago's residents. This new firehouse includes a modern command center to facilitate emergency communications and an interior design that emphasizes safety and comfort for firefighters and paramedics. It is easy to maintain, and is built to last for the next 100 years."
PBC Executive Director Montel Gayles at the grand opening
Mayor Daley cut the ribbon May 14, 2005 to open the new $5.2 million firehouse, located at 3637 West 59th Street. The new one-story, 14,000-square-foot facility will accommodate three shifts totaling about 60 firefighters and officers, replacing the old Engine Company 88 firehouse at 3500 West 60th Street, which was built in 1927.
The new fire house features:
Firefighting staff training area with increased capabilities
Locker room and bathroom facilities to accommodate the needs of both men and women.
A fully equipped workout facility to help maintain health and fitness of the firefighting staff.
Convenient, oversized garage doors to accommodate today's larger emergency vehicles. A circular driveway will make it faster and safer for vehicles to leave and re-enter the building.
3637 West 59th Street
Ward 23: West Lawn
CONTRACT INFORMATION
General Contractors:
G. F. Structures Corporation
T&C
Contract:
Architect of Record:
SAS Architects & Planners
Contract:
Owner's Representatives:
CATH Associates, Inc.
Contract: