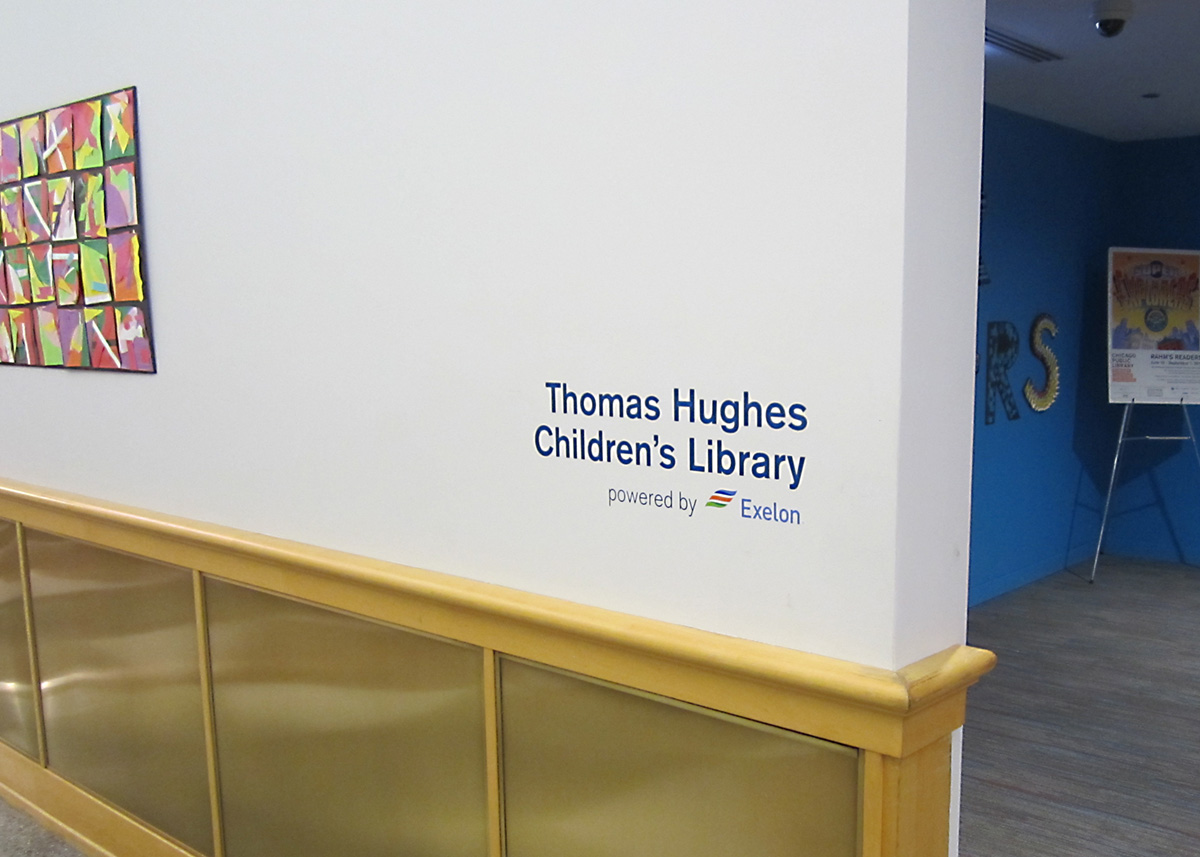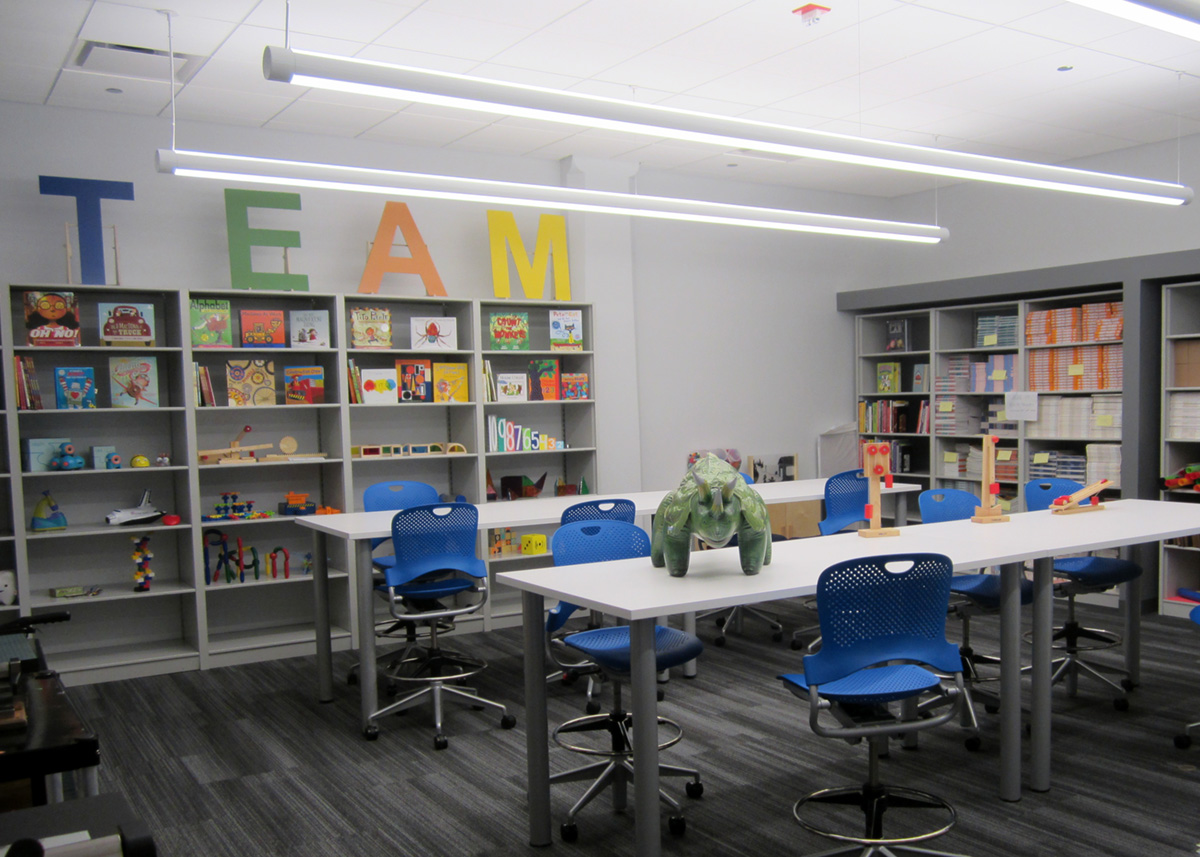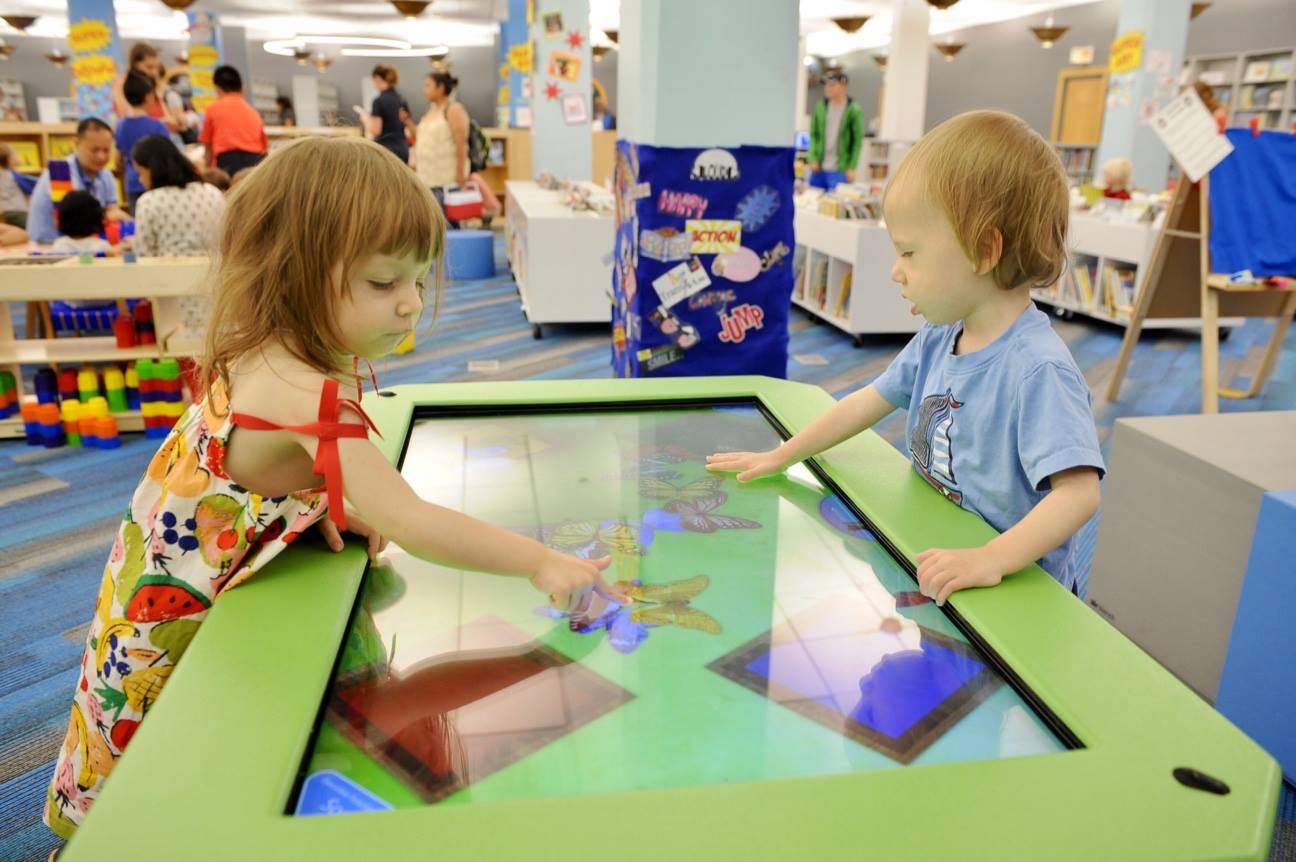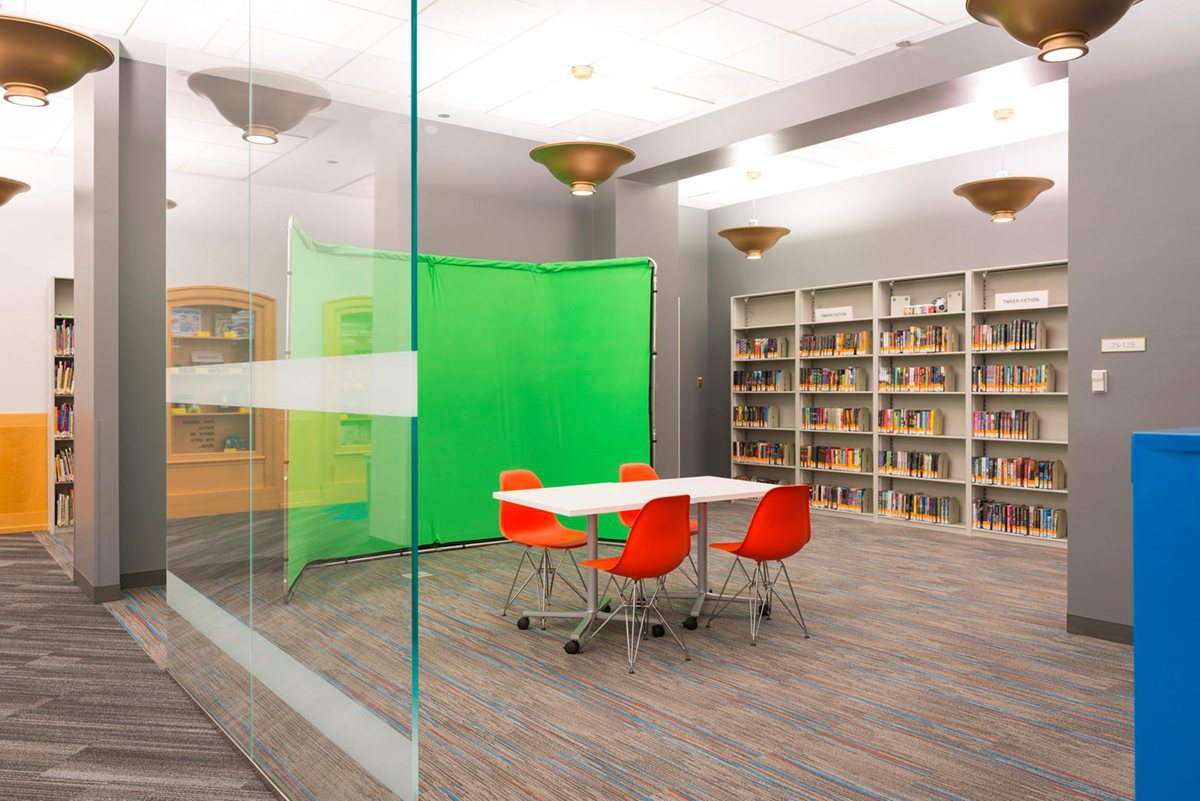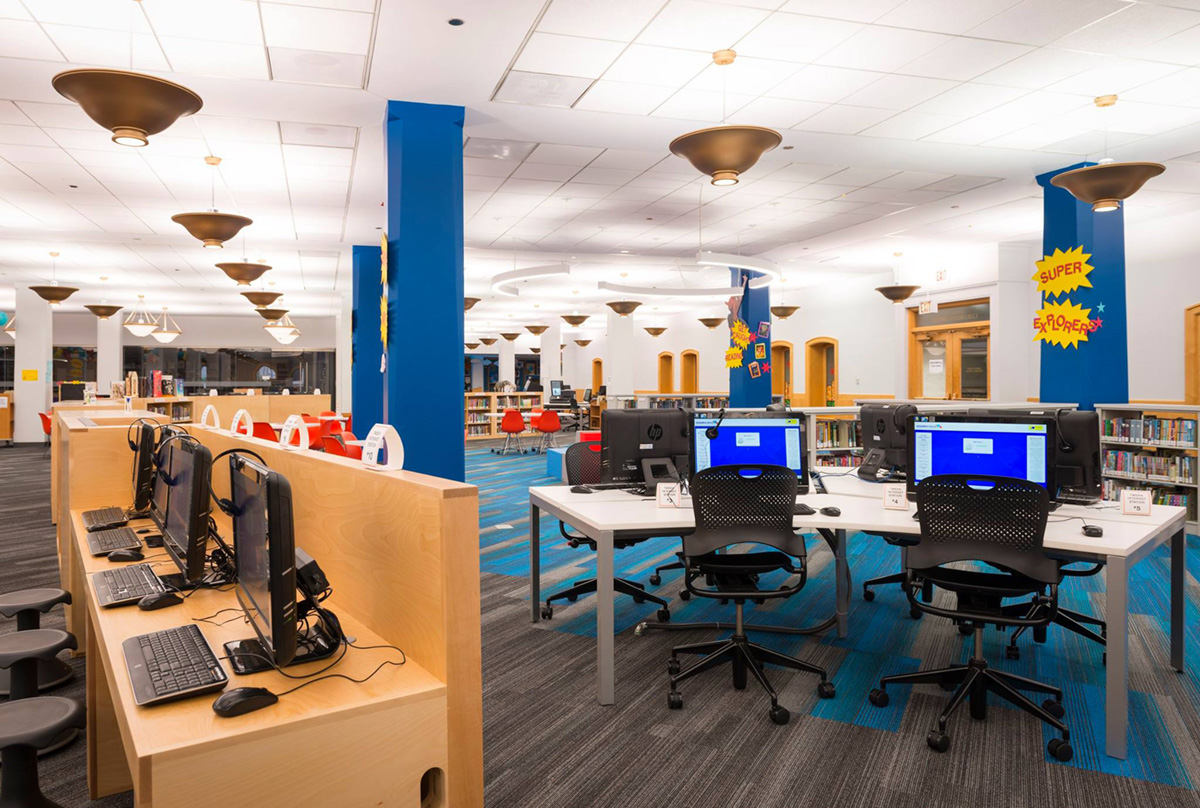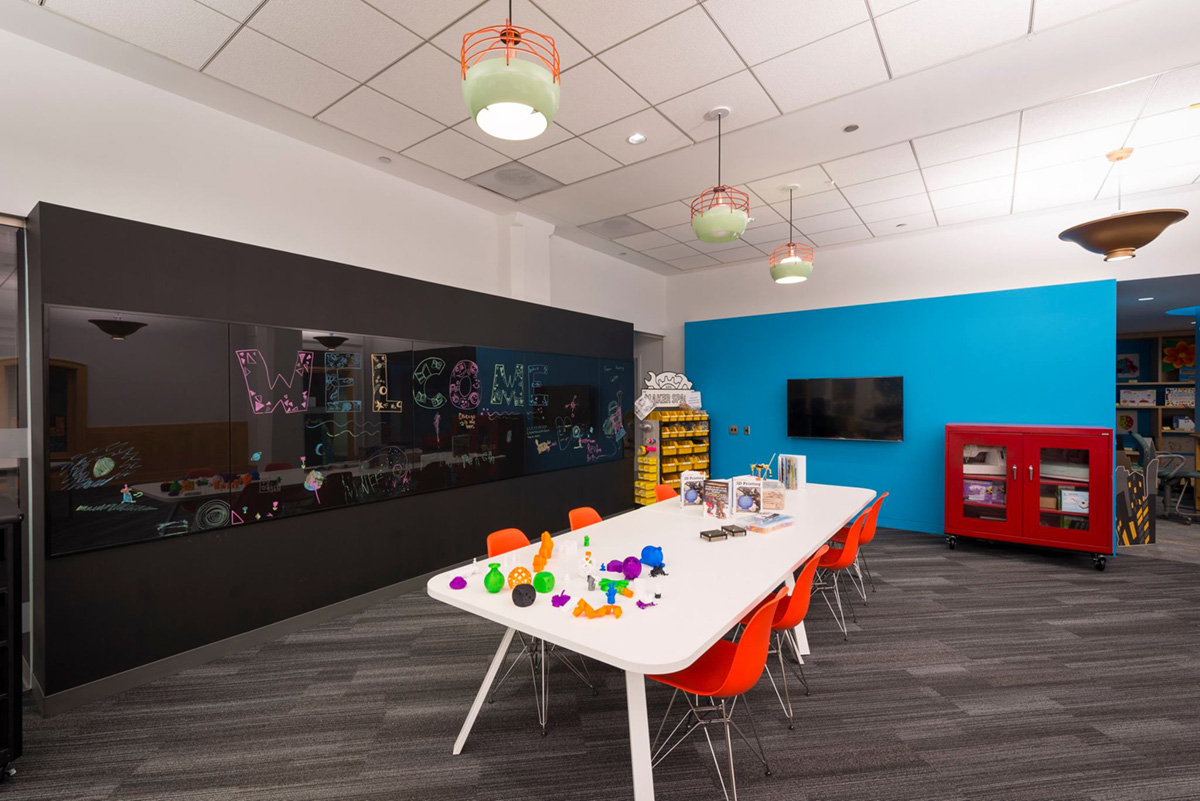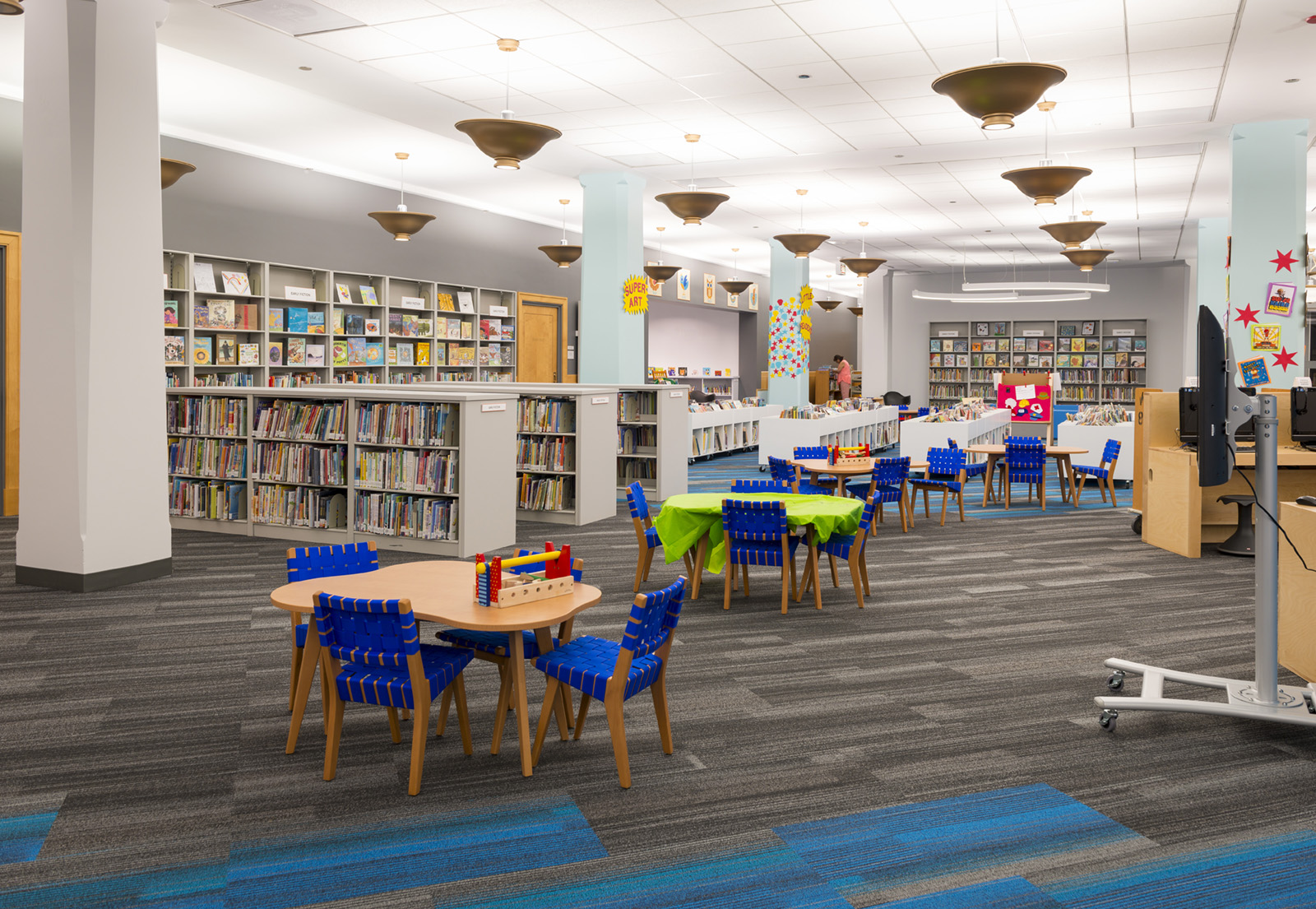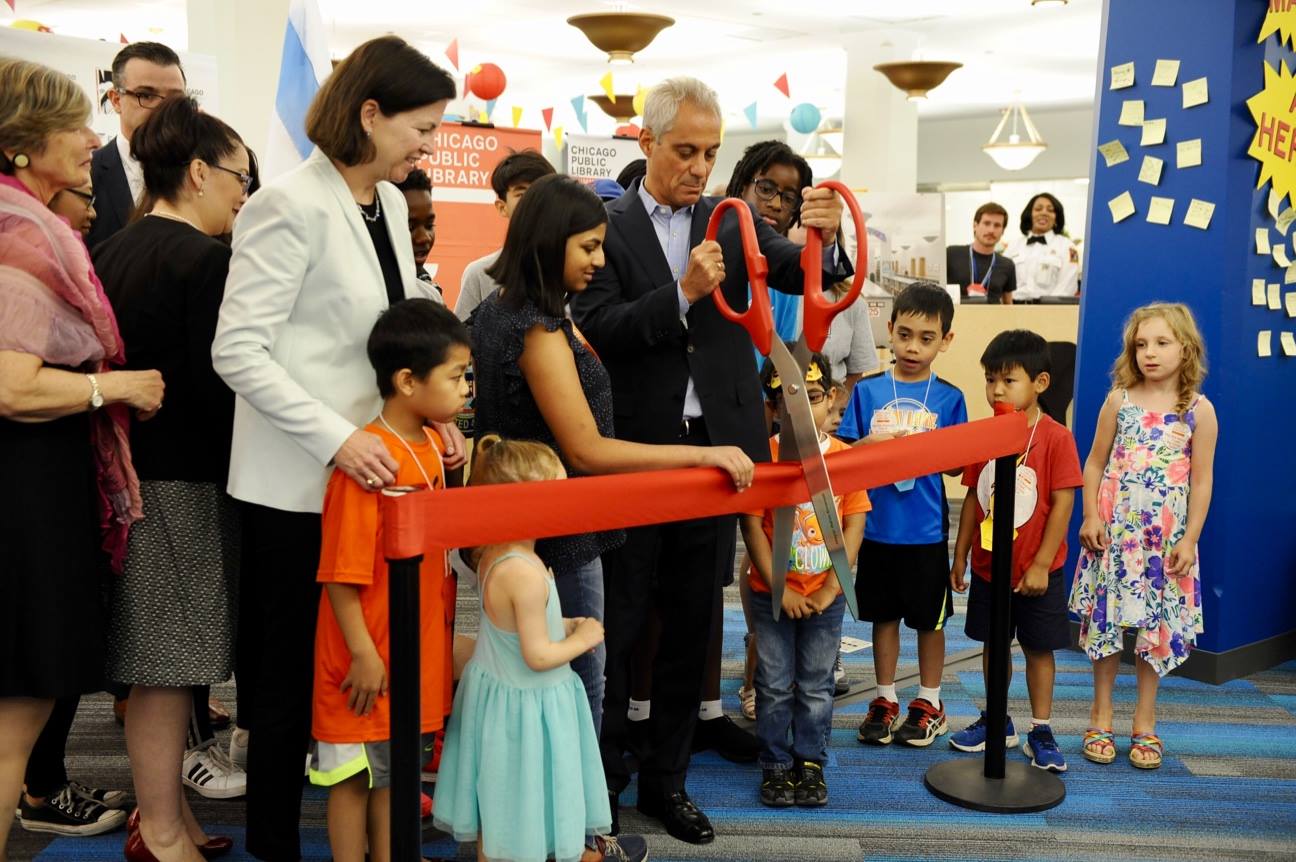 {"autoplay":"true","autoplay_speed":"3000","speed":"300","arrows":"true","dots":"true","rtl":"false"}
Renovations Give New Life to Harold Washington Children's Library
The redesigned Thomas Hughes Children's library at Harold Washington Library Center is no longer the traditional stuffy, quiet space equipped only with books, desktop computers, wooden chairs and tables. The newly redesigned, 24,000-square-foot Thomas Hughes Children's Library now boasts bright, welcoming colors, seating nooks built into bookshelves, plush lounge seating blocks, and active play areas with 3-D printers, green screen, exhibit areas, puppet shows and singalongs. The entrance was moved closer to the elevator, making it easily accessible for parents and caretakers to get to the second floor with strollers, and the redesign includes a private nursing suite as well as a family restroom with adult and child-sized toilets.
"The renovations were intended to offer interactive activities that would support early childhood development, engage families and foster creativity – as well as a meeting space for parents"

– Brian Bannon, Chicago Public Library Commissioner
Upon entrance, children are greeted with artwork created at neighborhood branches before walking into the maker space where the 3-D printer, laser cutter and sticker makers are stationed to encourage kids to create things–like a sundial– and to learn, for example, about solar eclipses. There's a new studio for such activities as story hour, special visits from reptiles and messy art crafts. At the center of the library is a plaza, a venue for singalongs and puppet shows.
The rest of the room is divided into three "neighborhood" sections for various age groups: the "early learner neighborhood," aimed at children under 5, features a section for story time, a sensory bin filled with crumbled paper and fuzzy pompom balls and a comfortable seating area. The bookshelves are much lower than the ceiling-high ones to allow kids to explore and select picture books. The "elementary learner neighborhood" was designed for children ages 6 to 10 and includes a woodblock and Lego brick building area near where kids can make paper fortresses. The "tween neighborhood" includes a digital media space with cameras and a green screen to superimpose backgrounds, among other tech tools geared towards kids ages 10 to 13.
---
Follow this project on Twitter @PBCChi  #THCLRenovation
View the contract details for this project here.
400 South State Streeet
Ward 4: Loop